A-subject
WorldCampNordfyn
Experience a global Folk High School! WorldCampNordfyn is for you, who look out and into the global community to find solutions to challenges around you. As a part of a community of young people from all over the world, and through debate, creativity, and fascination, you will gain and give new perspectives and insights.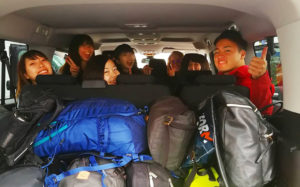 Foundation
In WorldCampNordfyn, you will become a part of a global Folk High School with a unique community, where diversity, cultural exchange and social change are keywords
The basis for everything we do in class is civil engagement. We all have a voice that should be heard and a responsibility to contribute to society, at the same time, we must learn from the diversity we meet in the world. We must expand our horizon and listen to other's experience. In WorldCampNordfyn, we reflect upon society and we work towards converting your inputs, energy, and perhaps frustration into action - action which generates social change.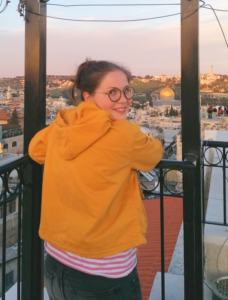 WorldCampNordfyn makes the world both smaller and larger, complex and tangible at the same time. It colors the world with perspectives and nuances. Together with the exploration of global society, I developed a deeper understanding of myself and trust in my own voice and capabilities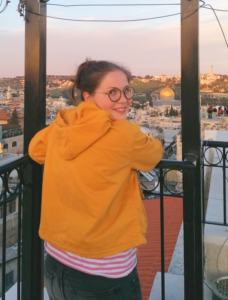 Sigrid Nyholm Porse
WorldCampNorfyn
CONVERT YOUR IDEAS INTO ACTION
As a student at WorldCampNordfyn you learn by doing
This means that you will work with project development and convert your ideas into action. Your stay at the Danish Folk High School Nordfyns Højskole ends with either global voluntary work with one of the school's partners or with a self-chosen project, where you stay at the school. To make you ready for this challenge, you will participate in lectures and debates, where you will gain knowledge on culture, democracy, and international relations. You will be introduced to methods and theories about idea development, brainstorming, and project development. Hence, we will meet exciting people and organizations which evoke reflection and inspiration.
Regardless of you finishing WorldCampNordfyn with a project stay at the school or engaging in voluntary work with one of the school's partners, you will experience how you can act locally by thinking globally. It is experiences that reaches far out from your time on the school and will give you important tools to better understand, challenge, and create social change in society.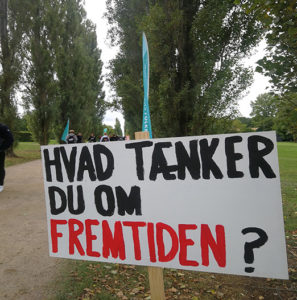 KEYWORDS OF THE SUBJECT
Overview of the subject components
Sustainable, holistic development
Creativity in social and political change
Group dynamics and collaboration
CHOOSE YOUR PROJECT PHASE
Voluntary work in Japan or Project Stay at the school?
Voluntary work in Japan
Sustainable grassroot activism
In 2011, Japan's coastline was destroyed by a tsunami. Two days later, young people from Tokyo founded the organization, SET, in the small fishing village Hirota. The goal of the organization was to develop and support the re-construction of the local communities. The work continues to develop solutions for community building and social sustainability which can spread to the whole country of Japan. The philosophy of SET is built on the same values as the 'Højskole' philosophy in Denmark. A free space for change and a place where young people can find the thing that makes their eyes glow. As a volunteer, you will live in a shared house with students from SET's Change Makers' College. Here, you will become a part of the community building projects in the local community.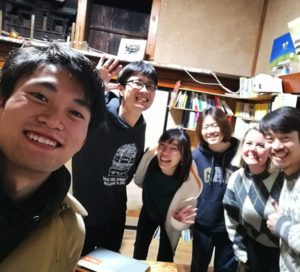 VOLUNTARY WORK IN JAPAN
Practical information
As a volunteer in Japan, you will encounter both local citizens in Hirota and young university students from the big cities who have traveled up north to pause stress and race. You will become a part of the local life when it needs help with fishing or events in the local café. How much project work you will get depends solely on your own attitude and drive. The more you say 'yes', the more you will experience, develop, and learn. Besides meeting a new culture, you must be prepared to communicate using signs and your body as not all citizens of Hirota speaks English. You can, however, expect that central people around you do and there will always be a helping contact person fluent in English.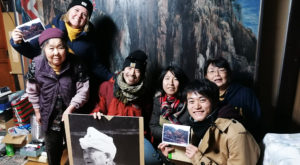 Project Phase
Project Stay at Nordfyns
If you choose to stay at the school, you will get the opportunity to create a self-chosen project in collaboration with other students on the subject. The project can be in line with projects from previous students, collaboration with local organizations, or it can be something completely new. It can be in the form of a campaign, events, happening or another form. The most important thing is that you generate action, change, and you have an inner flame. How much you need to work depends on your own attitude and drive. The higher your ambitions for the project are, the more you will learn, achieve, experience, and perhaps change.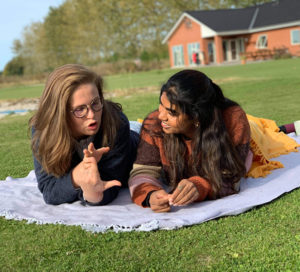 Project Stay at Nordfyns
Practical information
During the project period, you will attend normal classes besides your project work. The A-subject time will be substituted with project-time in your schema but all the other classes and life at the school continues. This means that you can immerse in your project, dig deeper into a B-subject, and maybe try something new besides doing your practical project work. This also means that you continue living at the school and be a part of the community.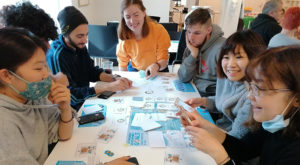 Teachers
Your teachers at WorldCampNordfyn is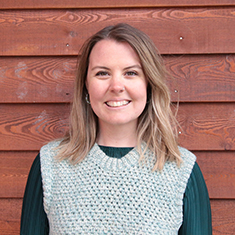 Louise Mortensen
Louise is an outdoors entusiast, adventurer and dedicated climate advocate. She has a degree in Sociology , specialized with a masters degree in Human Security, focused on community building and young people's access to democracy
FAQ
We have tried to gather the answers to all the questions you may have about WorldCampNordfyn, project and voluntary stay.
INSURANCE
You are responsible for taking out insurance for the period you are not at Nordfyns Folk High School. Make sure to check the coverage level. Most companies have a youth plus travel insurance covering the whole world. You can wait to order until you have started at the school.
AIRFARE
We order tickets together when we have the final number of students who are going abroad. When registering for the Folk High School, you will be asked to pay a deposit of DKK 5000, they are available to cover the airfare and, of course, you will get the excess amount returned (possibly deducted from your payment of your stay).
PASSPORT AND VISA
Depending on the destination, a visa is required. The rules for visas are very different in the countries where our partners work. Therefore, we are applying for a visa together. However, you have to be aware that your passport is valid for at least six months from the date of departure.
VACCINATIONS
Vaccinations and preventive medicine may be necessary, depending on the destination you are travelling to. It is your own responsibility to make sure that you receive the necessary vaccinations. We recommend that you study which vaccinations the State Serum Institute recommends for your destination, but also is happy to help both before and after semester start. You can get vaccinations and prescriptions from your own GP, but there is also a vaccination service in Denmark. You must remember to bring your vaccination card to the school before departure.
PRICE FOR STAYS
The price of your stay depends on the start-up you choose (Autumn or spring). This is linked to the duration of the entire program and the destination and partner you want to be a volunteer with. The price covers all expenses incurred in connection with WorldCampNordfyn, unless otherwise stated in the price. 
-       Transportation from Airport trip/return to the partner.
-       Coordination with a local partner in the country you are to be a volunteer 
-       Food and accommodation at a local host family or in a Sharehouse (depends on the destination)
SPENDING
The amount of pocket money you spend is very different. Both in relation to the country you are going to, your consumption habits and your appetite for exploring in your spare time. Our experience is that some students spends DKK 5.000 and others up to DKK 20.000. If you would like to have a greater insight into the prices in the country you are travelling to, it may be an advantage to look at travel books or online guides.
COMPLETION OF PROJECT PROCESS
At the end of your internship, there will be an evaluation of both the Folk High School and your stay. This is organized in such a way that it meet  the logistics in best possible way. Therefore I can be back at Nordfyns Folk High school or locally with the partner. In this context, we spend time sharing, evaluating and processing experiences. Depending on which time of the year you are abroad, your end will be adjusted with the end of the semester for the entire school. 
It is possible to order a return ticket so that you can travel around and experience the country you have been volunteering for before your return home, if you would like to do so. 
Among other things, evaluating your stay at the school and with our partners. Here you will share experiences from the trip with the others. You will participate in teaching, where you will be able to process your experiences.  Also you will revisit your folk high school friends.
WHERE ARE WE GOING TO I LIVE?
You will live as an integrated part of the local community. Either with a local host family or in a shared house with other volunteers. You can expect to live near or with your folk high school friends. Living locally is a big part of the experience of working in a different culture. You will live near your volunteer work, but whether it is your own room or you share with one or two other volunteers can only be determined later. You should expect to be part of everyday life where you will live. This also means that you help cook, clean, wash clothes and perhaps repair a little on the house or plant in the garden. A guarantee is that it will be exciting.
WHAT WILL I DO DURING A STAY AS A VOLLUNTEER?
What you are going to work with, as a volunteer depends on which partner and destination you choose. Common is that you will work with democracy, active civil society and local community engagement. In addition to this, you will become part of your everyday life and the more you say yes to, the more you explore.
ARRIVAL AT THE PARTNER
When you arrive in the country where you are going to be a volunteer, our partners are ready to welcome you and the others. During the first week, you spend time working together to get the country and culture a little under your skin and a more in-depth insight into the general work of our partners. Throughout your stay as a volunteer, you will have a contact person with the partner at which you are a volunteer, but you are, of course, always welcome to call your teacher at WorldCampNordfyn.
FOLK HIGH SCHOOL BEFORE DEPATURE
Our partners are our point of entry to send students out into the world and do voluntary work. The better you are prepared, on the context and on the work of our partners, the more you get out of your stay. Therefore, you start the program with a minimum of 12 weeks stay at Nordfyns Folk High School. Here you will meet the other students who will be volunteers, and will be prepared with both practical and theoretical approaches to democracy, development, active citizenship, communication and project management. The length of the stay at the school may va by a couple of days due to flights.
VACANT PLACES
As a general rule, there are vacant places on all stays. If you would like to hear more about a specific partner, country or start-up, you are very welcome to call or write an email. (Tel.: +45 64 81 32 80 Email: louise@nordfyns.nu)
REGISTRATION DEADLINE
The earlier you sign up, the greater the chance that we will be able to meet your wishes and that there are vacant places. You can actually register for WorldCampNordfyn right up to the start of the semester, but the sooner we know that you start, the better we can prepare all details about the voluntary work and the host family.
WHO CAN PARTICIPATE?
It does not require any special nationality, education or experience to participate in WorldCampNordfyn, either regarding the stay at the folk high school or work voluntarily with our partners. However, we expect you to be: 
-       Motivated and engages you both during your stay at the school and as a volunteer with our partners. 
-       Curious, flexible and open to the encounter with new cultures. 
-       Is ready to understand and respect another culture. 
-       Can live under more simple conditions than you are used to in Denmark, for example when it comes to accommodation and food. 
-       Can take the initiative and start activities for yourself and within the framework of the project 
-       Prepared for a stay in another country to offer both challenges and unexpected situations, which in some cases you will have to deal with yourself. 
In practical terms, however, you should be able to say yes to: You are 18 years old before departure
-       You speak and understand English at a fairly high level 
-       You comply with agreements on the communication of your voluntary work, both during and after your stay.
START OF CLASSES
It is possible to start af WorldCampNordfyn 3 times a year: January, April and August. The destination for the voluntary work depends on the intake and start-up month and is updated on an ongoing basis.
PROGRESS
WorldCampNordfyn Fyn is a platform at Nordfyns Folk High School and with our partners in different countries. After 12 weeks at the school, you will be a volunteer with our partner for approx. 6 or 12 weeks, depending on when you started at WorldCampNordfyn. In the autumn, it will be possible to have approx. 6 weeks, and in spring either 6 or 12 weeks of stay with the partner. Finally, you are back at the school to share, evaluate and process your stay.