Prices and Payments
Here is an overview of prices and payments for our long-term courses
Sometimes you have to stake a break, reflect on your life and find new directions. A stay at Nordfyns Højskole can help give you the time, peace, reflection and tools to make the right decisions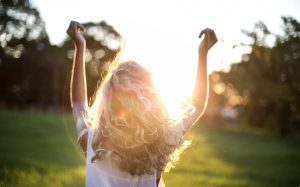 Prices
Price overview for your stay
Shared room with bathroom in the hall
Tuition
Shared room with bathroom in the hall
Shared room ensuite
Tuition
Shared room with bathroom ensuite
Singleroom**
Tuition
Singleroom with bathroom in the hall
*Added to this is the cost for the mandatory studytrip (DKK 5.000) administration fee (DKK 1000), and ST-1 application fee (DKK 1890).
**We have a limited amount of singlerooms, if you want to apply for one this is done by contacting our deputy principal Babak Fadavi Kornerup at babak@nordfyns.nu
Payments and semester overview
Get an overview of when and how to pay
When you are admitted to Nordfyns Højskole, we will send you a letter of admission and terms and conditions which, among other things, contains payment information.
The Danish Immigration Authorities require all international students, to pay the full amount for their stay, before the visa process can begin.
Should you choose to cancel your stay at Nordfyns Højskole before school start, or if you are unable to obtain a visa, a cancellation fee of DKK 2500 will be subtracted from your refund.
Should you choose to end your stay at Nordfyns Højskole prematurely, you must pay for the week started as well as another three weeks of tuition. Remaining weekly payments are refundable. Administration fee and payment for study trip are not refundable. This also applies even if you do not participate in the study trip.
* If you are registered for WorldCampNordfyn, the total price for your stay depends on whether you choose to engage in voluntary work in Japan after the end of the semester.
Fall 2023
09.08 - 19.12 2023 (19 weeks)
Price including shared room with bathroom in the hall (19 x DKK 1650) + study trip ( DKK 5000) + administrations fee (DKK 1000) + ST-1 visa fee (DKK 2115) = DKK 39.465 *
Spring 2024
07.01 - 29.06 2024 (25 weeks)
Price including shared room with bathroom in the hall (25 x DKK 1650) + study trip ( DKK 5000) + administrations fee (DKK 1000) + ST-1 visa fee (DKK 2115) = DKK 49.365 *
07.01 - 06.04 2024 (13 weeks)
Price including shared room with bathroom in the hall (13 x DKK 1650) + study trip ( DKK 5000) + administrations fee (DKK 1000) + ST-1 visa fee (DKK 2115) = DKK 29.565 *
07.04 - 29.06 2024 (12 weeks)
Price including shared room with bathroom in the hall (12 x DKK 1650) + administrations fee (DKK 1000) + ST-1 visa fee (DKK 2115) = DKK 22.915 *
Fall 2024
11.08 - 21.12 2024 (19 weeks)
Price including shared room with bathroom in the hall (19 x DKK 1650) + study trip ( DKK 5000) + administrations fee (DKK 1000) + ST-1 visa fee (DKK 2115) = DKK 39.465 *