NORDFYNS HØJSKOLE
未来へと続く友情とコミュニティー体験
私達は、フォルケホイスコーレの「父」であるN.F.S. Grundtvigと日本にルーツを持つフォルケホイスコーレです。コミュニティの中で共に創造し発展し合い、新たな発見の可能性にフォーカスを当てています。アットホームな環境に自分が所属している安心感が感じられるのも本校の特徴と言えるでしょう。多様な文化に出会い、お互いに相互作用し、コミュニティに生まれる一体感はまるで魔法のよう。あなたがここに一歩足を踏み入れた時、ホイスコーレが始まるのです。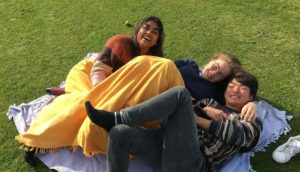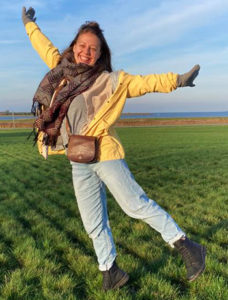 Nordfyns Højskole is an open place, where you can be yourself and are accepted for who you are. In the past I have had trouble being my true self and staying in the moment. When I started to feel the place and the closeness from the community, I learned, that what you have is enough. I am enough. We all have something to give.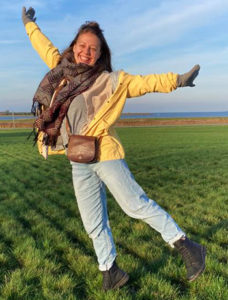 Anna Stoyanova
WorldCampNordfyn

There is a really good community here, for example when it is somebody's birthday, vi prepare a small celebration, where we collect greetings from students, staff and sing them the birthday song, bring them a cake and maybe have a karaoke night or birthday party

To me Nordfyns Højskole represents diversity, there is room for everyone no matter age, nationality, educational level, ability and what challenges you might have in life. There is a great openness among teachers and students. It is nice and comfortable to be here. I have never tried, to feel as a part of something, so fast before.

Nordfyns gave me so much more than words can describe. It gave me a family, when my own family was far away. I learned how to handle difficult situations in new ways and how to live together with a lot of people with many different cultural backgrounds and languages. To really enjoy folk high school to its full potential you have to set yourself free to the world and to learn new things.